Steam ID Finder
Search, get and convert any SteamID, SteamID3, Steam64ID, Steam Hexadecimal, customURL and Community ID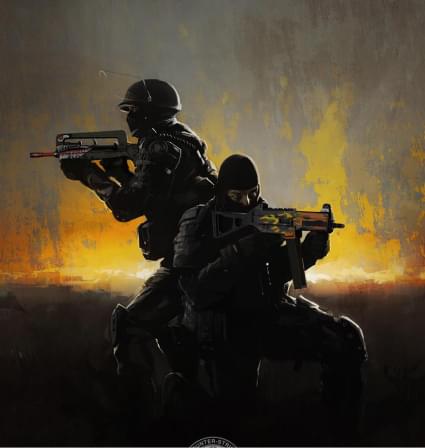 How to Lookup Your Steam ID
Enter any types of SteamIDs and URLs. For example:
profile URL

https://steamcommunity.com/profiles/76561198034202275/

customURL

https://steamcommunity.com/id/officials1mple/

Steam Community ID

officials1mple

Username

Ackerman

SteamID

STEAM_1:1:36968273

SteamID3

[U:1:73936547]

SteamID3 without brackets

U:1:73936547

Steam32ID

73936547

Steam64ID

76561198034202275

FiveM, Hex

steam:110000104682ea3
What is Steam ID?
A steamID is a unique 17-digit number identifier used to definitely identify a Steam account. A steamID can be converted to the newer steamID3 or a steamID64. A User's Steam community page can be found with this steamID64 or with a customURL.
FAQ
How to find my Steam ID?
You can find your Steam ID from the profile tab of the Steam application by locating its URL. Or use our Finder for the same goals. Your Steam ID is a 17-digit number unique to you. You can use it to link other people to your profile, or use it for third-party applications.
How to find my Steam ID 64?
Select your Steam username. Locate the URL field beneath the Community header. Your Steam ID is the long string of numbers at the end of the URL. You can use our Finder service to convert values.
How to change my Steam ID?
On your Steam profile page, click "Edit Profile."
A few options down on the new page you'll see the "Custom URL" box. Here you'll see your Steam ID and have the option to change it to whatever you would like.
When you're done, scroll to the bottom and click "Save Changes."
Can I find a Steam ID on the app?
The simple way is to run the Steam app on your PC and log in. Click your name at the top right of the screen and select View profile. The page it jumps to has a long string of numbers in that URL. That is your Steam ID.
How to find my SteamID on mobile?
When the app opened you need to click the Menu in the upper left-hand corner. Click the "You & Friends" tab → "Profile" → "Edit Profile". Scroll to "Custom URL" field and look below where the text "​​your profile will be available at" is placed. At the end of the URL you can find your Steam ID as a 17 digit number.
What to do if I lost or forgot a password to my Steam account?
Contact Steam Support for account recovery even if you've forgotten the account's email address, password, and phone number. As instructed for the search will help Steam identify your account, or present other options for locating an account if the email address is incorrect.