Blog
How to Change Your Server in CS:GO: 3 Ways + Pros and Cons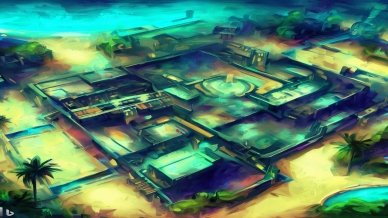 In Counter-Strike: Global Offensive, you can find teammates and opponents from literally any country in the world, as long as there is a more or less normal internet connection. However, Valve puts your convenience first, and therefore automatically selects the server with the lowest ping in your region. Can this be changed? Of course. In this article, we will tell you 3 ways how to change your server in CS:GO.
Why Change the Server in CS:GO?
There can be quite a few reasons to change the automatically selected server in CS:GO. By default, the game will connect you to the server with the lowest ping, i.e., the one closest to you geographically. However, this is not always convenient. Here are the most common reasons to change the server.
Server performance and connection issues
One of the main reasons to switch servers is performance problems. For example, you may be automatically connected to a server that is quite far away from you, although the game still detects your region as the one that belongs to it. This can cause high ping, and it's better to switch to another one to play comfortably. Also, when there are too many players, the server may be overloaded and work badly.
Speaking differences and skill mismatch
When you are traveling, you may be thrown to a local server where you don't understand the language. Playing in this case will be extremely uncomfortable. In addition, you may not be satisfied with the skill level of the players in your region. Another popular reason to change the server is an insufficient player base, which will cause a very long wait in the queue before the match.
Server rules and limitations
You may simply not like the rules of the server you are playing on, such as the ban on sv_cheats. In official matchmaking, they are turned off by default, but on community maps, they may be available. The opposite is also true when there are too many cheaters, and you want to play fair.
3 Ways to Change Server
And now let's understand how to change a CS:GO server. You can not do this in the game settings or Steam, but there are alternative options.
VPN
You can change the location and your IP address with the help of a VPN. To do this, you need to: 
Download and install any VPN. OpenVPN is one of the most popular softwares for this purpose.
In the software, change the country to the desired one.
Play. CS:GO will automatically direct you to the server of the region it thinks you're playing from.
Pros 
Simple and clear way how to switch a CS:GO server that requires minimum effort. 
You can play in the official matchmaking.
Cons
Sometimes the VPN cuts the speed of the Internet.
Some free VPN services have a lot of advertisements.
If you use dubious VPN services, there is a risk that your credentials will be stolen. 
Server pickers
You can use software with an interface or just code that needs to be executed. Usually, such software simply blocks the connection to all servers except for the region you have chosen. The game looks for a way to redirect you to any available address, and you get where you want to.
Pros
They don't slow down your internet speed, so you can play more comfortably.
You don't have to worry about the security of your credentials.
Cons
Some pickers require at least some knowledge of coding to execute.
Community servers
The easiest way how to change CS:GO servers is to do it in the game itself. 
Launch the game and click Play
Select Community Server Browser from the drop-down menu.
The next step is to enter the desired region in the search bar or sort the servers by ping.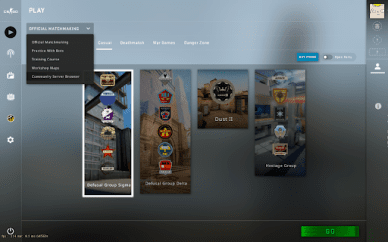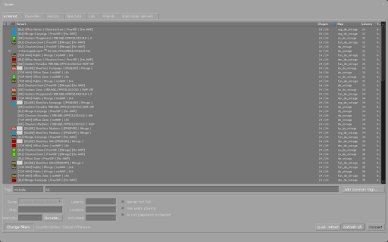 Pros
This is the easiest way how to change your region in CS:GO without third-party software.
Cons
Some servers have a ping limit and if you are too far away, you won't be allowed to enter.
How to Check Changes
So how do you know it worked, and the server has changed? If you have chosen a community server, the result is already pretty obvious. If you use other methods, you should check the IP of the server. In order to do this:
Go to the developer console during the game by pressing ` or ~.
Type in the command "status".
You will see a lot of information, including the IP address of your server. 
To make sure everything works properly, do this procedure before and after you change servers. If the IP has changed, then everything was successful.
Common Server Change Problems and How to Solve Them
We figured out how to change server regions in CS:GO. But is it worth it? Changing the server can entail a number of unexpected consequences.
High ping
Ping is the response time of the server. The farther your city is from it, the more time it takes for the game on your computer to process your actions. It has to happen in real time for you and other players to play comfortably. Otherwise, your character model and enemy models can disappear and appear on the map, and sometimes you can die without even seeing the enemy.
Solution 
Choose servers that are geographically closer to you. If you are in Europe, you should not pick a server in Asia.
Language barrier
CS:GO is a team game where it is important to coordinate actions. If you play on the server of a country whose language you do not know, your teammates will be in constant frustration that you are ignoring their requests and may kick you.
Solution
Either select from countries whose language you know, or at least explain that you don't understand what they say to you. Players may show some compassion and switch to English.
Cheats
On community servers, sv_cheats may be enabled. Usually, this is just for fun, as they are disabled by default in official matchmaking. Thus, by changing it you can get into a match where everyone can see each other through the walls, and the ammo is infinite.
Solution
Watch carefully what server you choose. Not all allow cheats, so just pick one where the rules are the same as in official matches.
Conclusion
So, now you know how to change the server in CS:GO. This is a fairly quick process that opens up a lot of interesting possibilities. Playing on different servers allows you to discover the community of CS:GO players from different countries, expand your horizons, and just make the game more convenient, if you are experiencing difficulties with the connection speed. The main thing is to ensure that the change did not negatively affect the quality of your game because of high ping. Play on different servers and feel all the benefits of a globalized world, but most importantly have fun. 
FAQ
How do I change my matchmaking region in CS:GO?
There are several ways to switch servers in CS:GO. You can use VPN, server picker, or play on community servers.
How do I change server speed in CS:GO?
You can't change the response speed yourself, as it depends not on the settings, but on the Internet connection and server load. However, you can change the server and then the problem may resolve itself.
What can I do if the ping increases after changing the CS:GO server?
If the ping increases after changing the server, you should try the other one. Another way is to minimize the load on your internet connection.