Blog
How Long Will Be S1mple's Break and What to Expect Next from the GOAT?
S1mple has yet to participate in CS2 tournaments after the new game release, and his absence on the Pro scene seems to be longer than only his absence in Sydney. NAVI are already close to signing a replacement and bringing another Ukrainian AWPer, Ihor ⁠w0nderful Zhdanov, for upcoming events.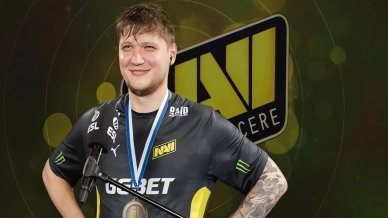 NAVI's superstar Oleksandr Kostyliev missed IEM Sydney 2023 in October because of documents issues but has now shocked the Counter-Strike world with his desire to take a break. With a few ambiguous posts on X, s1mple's future looks uncertain, maybe we will even see him in another team and in a different role.
Probable Roots of the Problem
Despite s1mple's absence in Australia being regarded as the first sign of his desire to step back from competitive CS, the problems began in early 2022. The Russian invasion of Ukraine in 2022 brought many missile attacks upon Ukrainian civilians and ruined lots of innocent lives, and Oleksandr Kostyliev was among those who experienced psychological difficulties. In one of his recent X posts, s1mple emphasized finally taking time to care about other people in his life and resolve issues with documents.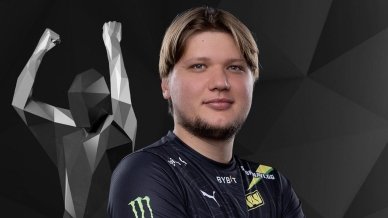 Yet, many consider s1mple as one of the major critics of CS2: he considered the game not being ready for professional playing. Oleksandr expects the new game version to be fixed in a couple of months, which can be a potential return point for Kostyliev.
What's Next for S1mple?
Still, in the same post on X, Oleksandr procreated plenty of rumors about his future. It is worth mentioning, his criticism of CS2 wasn't only about the bugs and inconveniences in the game but also the sniper role in general. Thus, s1mple is surely considering switching roles and playing with a rifle, maybe even in the NAVI squad after the break.
But again, after seven years in NAVI, Alex Kostyliev doesn't look passionate enough to continue his journey with his recent club and probably needs a new challenge. The most probable option seems to be joining other teams, perhaps even struggling ones like the Falcons, who are Saudi-owned organizations seeking for success. 
Moreover, s1mple dropped a hint on creating his own CS2-related project, potentially an academy or even a team. With plenty of inactive Counter-Strike stars, he can create a competitive team and receive many invites even for the biggest tournaments and play for his joy.