Blog
CS:GO Hide and Seek: 5 Best Maps & How to Set Up a Server?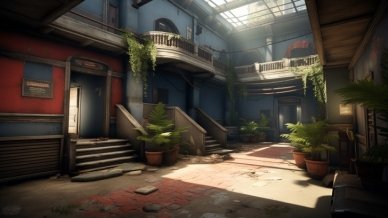 Sometimes, you may feel exhausted from playing rating games and doing your best to win. In this case, you just need to rest and have fun. For this purpose, you can play some custom maps with unusual rules — a popular entertainment since the times of 1.6. These custom maps are good for anything from practicing your aim to shooting zombies. However, in this article, we would like to tell you about one of the most fun modes — CS:GO hide and seek. 
Hide and seek in CS:GO is a custom game mode in which players split into two teams: the 'Hiders' and the 'Seekers.' The Hiders (usually terrorists) try to find sneaky hiding spots on the map, while the Seekers (CT team) must hunt them down within a time limit. It's a fun way to break from the regular, intense CS:GO action. You get to be creative, use strategy, and show off your knowledge of the maps. 
Top 5 CS:GO Hide-and-Seek Maps
Now that you're in the loop about this wicked game mode, we bet you're itching to jump right in and give it a go, aren't you? This is where the action gets real — we have a list of the best CS:GO hide-and-seek maps with secrets.
Hostel
Step into the hide-and-seek map known as "Hostel," at first glance, it might appear just like your regular setup — corridors leading to rooms, the usual stuff. But hold on because there's more to this place than meets the eye. As you navigate through the dimly lit hallways, an eerie atmosphere starts to creep in, casting shadows on the objects that play tricks on your senses.
At times, the walls reveal chilling bloodstains, while in other instances, a lurking monster springs from beneath the bed in a heart-pounding jump-scare. The interplay between light and darkness weaves an atmosphere that is sure to send shivers down your spine. If you are a fan of horror maps for hide and seek in CS:GO, then you will definitely like Hostel.
Here you can download it: https://steamcommunity.com/sharedfiles/filedetails/?id=899179201&searchtext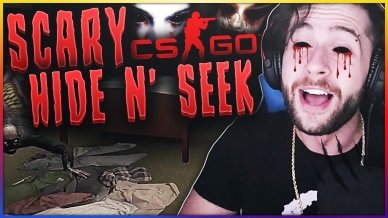 Horror House
The walls and floors of Horror House also bear the haunting marks of bloodstains, setting the tone for a truly chilling experience. Tied-up hostages add a layer of intensity to the atmosphere. 
Prepare to uncover surprising hiding spots that'll ignite your curiosity. Keep an eye out for the likes of bookcases that ingeniously open to reveal concealed passages alongside simpler yet clever hiding spots, such as the large oil vessels discreetly tucked away in storage rooms. 
Oh, and speaking of strategy, you're in for a treat. With the video showcasing the map's hiding spots, you're bound to be steps ahead of your friends when the time comes to dive into the action. 
Download here: https://steamcommunity.com/sharedfiles/filedetails/?id=780743119&searchtext=horror+house
Safehouse
While this map maintains that recognizable vibe, there are subtle changes waiting to be discovered, specifically designed to elevate the hide-and-seek experience.
Safehouse is perfect for a cozy gathering of friends. But here's the twist: hidden within its familiar layout are unexpected hiding spots that will keep players on their toes. From behind unassuming furniture to within the corners of the environment, these spots are designed to challenge your skills of detection and surprise.
Workshop link: https://steamcommunity.com/sharedfiles/filedetails/?id=1129488586&searchtext=safehouse+hide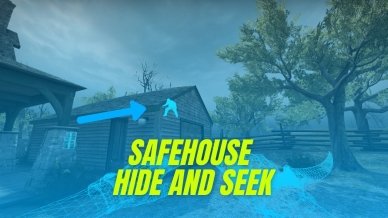 Inferno
Inferno is still a picturesque Italian small town that beckons with its old-world charm. You'll  discover a captivating blend of beauty and strategy as you run its streets. Some of its hiding spots are interesting and ingenious, but others, unfortunately, feel like you are stuck in the textures. 
However, the map balances the scales by offering ample portals and pathways that lend themselves to comfortable hide-and-seek gameplay. 
The map is here: https://steamcommunity.com/sharedfiles/filedetails/?id=2445282334&searchtext=inferno+hide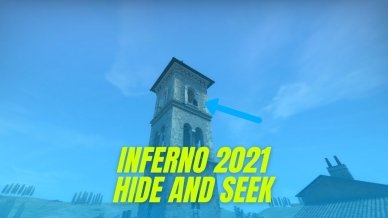 Mirage
This map has gotten seriously creative! At first glance, Mirage looks like an original one, but in fact, it became a playground of endless possibilities that add a lot of extra fun. It is truly one of the best maps for hide-and-seek mode in CS:GO.
Picture this: tons of spots to hide and cool corners to plan your moves. But wait, there's more! Do you know those cool backgrounds you've always wondered about? Well, guess what? You can actually check them out now. It feels like the map got an upgrade from the creators themselves.
Download here: https://steamcommunity.com/sharedfiles/filedetails/?id=2408628821&searchtext=mirage+hide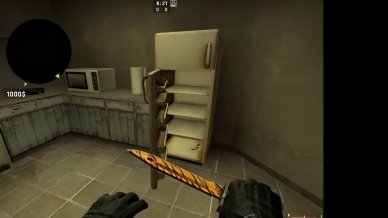 How to Set Up a Hide-and-Seek Server?
To  play the best CS:GO hide-and-seek maps, you don't need to wait until some special event or look for your favorite map in the list of servers. You can easily play this mode with your friends or complete strangers by creating your own server. Here is how you can do it.
Download the maps
Open your Steam account and find CS:GO in your library. On the right, find the Steam Workshop and look for the hide-and-seek map you want to download. After pressing "+," Steam will download the chosen maps.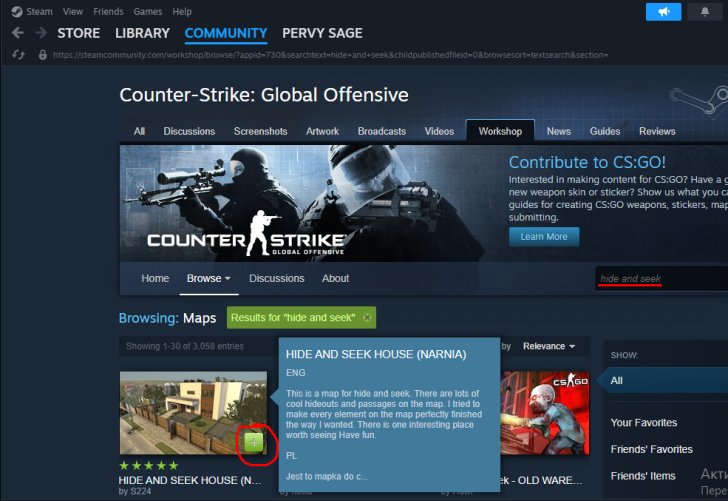 Run the game
Start CS:GO. Click on "Play" and choose Workshop Maps. Then, select a hide-and-seek map you like.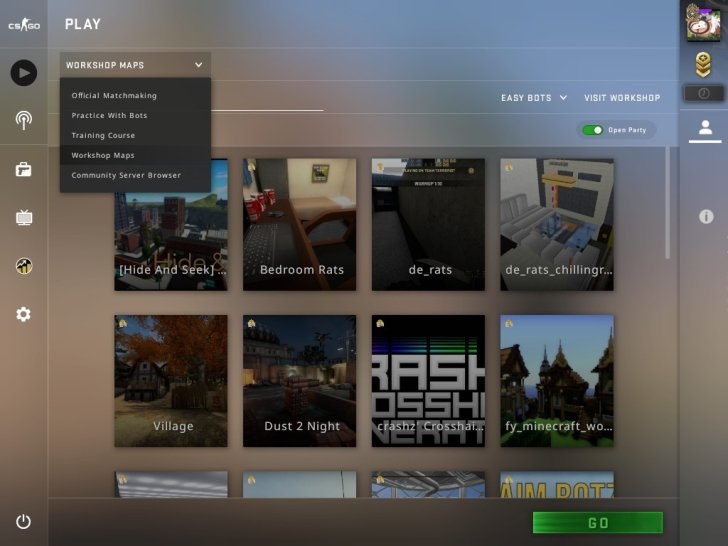 Do not forget to choose "No bots" and to invite at least 3 friends (or you can just press the "GO" button and wait for people to connect).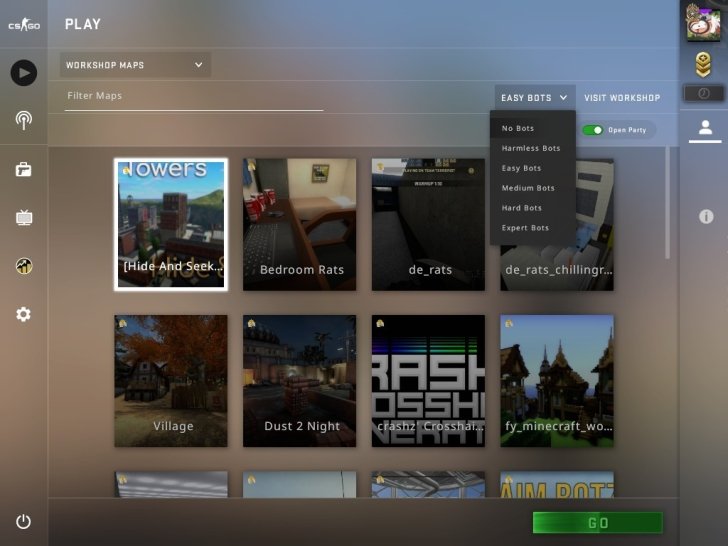 Now you are ready to play!
How to Find a Hide and Seek Server?
If you want to join one of the CS:GO hide-and-seek servers, choose Community Server Browser instead of Workshop Maps in the menu. 
Note: It is recommended (not necessary) to download the map beforehand in the Workshop, especially if you have a weak PC or internet connection.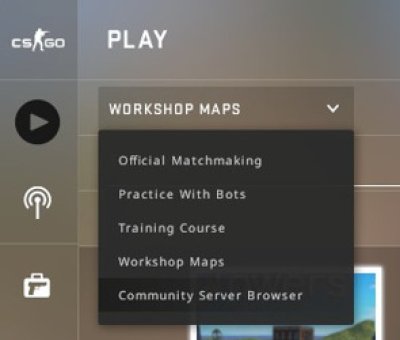 After that, you will see the list of servers. For your convenience, filter the servers by tag (Hide and Seek). Bear in mind that if you can't find a hide-and-seek game, then nobody runs such a server at the moment, and the only way to play for now is to run your own game.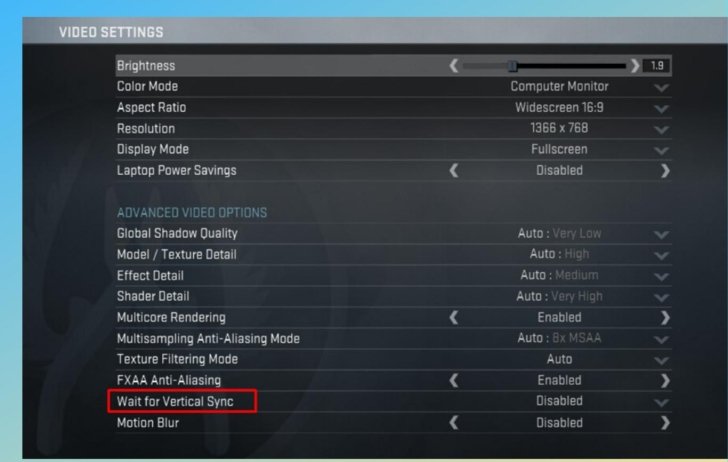 FAQ
What is the best CS:GO hide-and-seek map?
There are a lot of good hide-and-seek maps in CS:GO, and it would be impossible to highlight one. It is because players have their own tastes. However, if you like standard maps, you can try the hide-and-seek version of Mirage, which is a quality-made piece. If you want to try something new, there is a good horror map called Hostel. You can check the top 5 list of hide-and-seek maps in our article.
How to set up a private server for hide-and-seek mode in CS:GO?
First, download at least one of the best maps for hide and seek in CS:GO from the Workshop. Then you open CS:GO, click on "Play," and select "Play with Friends" from the drop-down menu. After that, choose the map you like, invite your friends to the lobby, and press the "GO" button.
Which team is easier to play in a hide-and-seek mode in CS:GO?
Just as in competitive mode, the balance between the team largely depends on the map's architecture. For instance, on the Italy map, CTs have an advantage over Ts. As for hide-and-seek maps, playing as a hider on most maps is easier due to the numerous portals that increase mobility.