Guides
5 Best Keyboards for CS:GO in 2023
In the competitive world of Counter-Strike: Global Offensive, even the smallest factors can make a difference. That includes your keyboard, and most professionals can attest to that. Each gamer has his or her preferred gaming keyboard, and this article will touch on some of the best on the market today.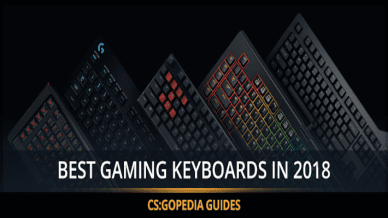 In most cases, it's best to look at the gear used by CS:GO professionals. If it works for them, it must be solid gear, and maybe even the best gaming keyboard.
You might be wondering, where can I find this information? Well, here's the deal: CSGOPedia is almost always the best place to go in order to learn which pieces of gaming gear the professionals use, like this gaming keyboard review. CSGOPedia has a handy list available for anyone to look at if he or she wishes to emulate the setup of a favorite professional gamer.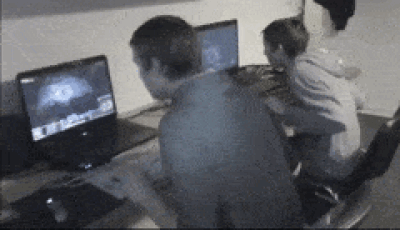 Introduction
But here's the kicker: each and every one of the keyboards featured here are mechanical. Most default keyboards included with your average PC these days are membrane keyboards, meaning they are composed of three membranes with rubber switches underneath each key. While membrane keyboards are more portable, lighter and cheaper than mechanical keyboards, they don't last as long, and aren't as precise as mechanical keyboards.
A mechanical keyboard, on the other hand, features a different mechanical switch for each individual key. This makes for a more precise experience, an essential component in gaming competitively. This is crazy: You can actually purchase some mechanical keyboards for just as cheap or cheaper than their membrane counterparts.
Anyway, without further ado, here are five of the best mechanical gaming keyboards used by professional CS:GO players around the world.
| Best 2022 | HyperX Alloy Elite 2 | SteelSeries Apex 3 | Logitech RGB G810 | Razer BlackWidow Ultimate | Corsair Gaming K70 LUX |
| --- | --- | --- | --- | --- | --- |
| Key's Design | Mechanical | Mechanical | Mechanical | Mechanical | Mechanical |
| Material | Plastic | Plastic | Plastic | Plastic | Anodized aluminum |
| Key Rollover | 6 keys | no | 26 keys | 10 keys | All keys |
| Connection Type | USB | USB | USB | USB | USB |
| Key Backlight | 16.8M RGB LED | 10-zone RGB illumination | 16.8M RGB LED | Green | 16.8M RGB LED |
| Compability | Windows, Mac | Windows, Mac | Windows, Mac | Windows, Mac | Windows |
| Our Verdict | Top Pro Choice | Best cheap | Good | Best CS:GO | Legendary |
Monitoring your CS:GO pro gear stats can help improve your gaming performance and effectiveness
HyperX Alloy Elite 2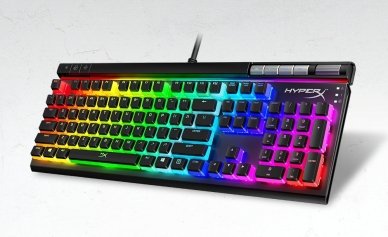 The HyperX Alloy is a natural place to start. This gaming keyboard's hallmark is its simplicity. It's compact, it supports USB pass-through and has a charging port, it includes a carrying case and, perhaps best of all, it doesn't require the installation of any extra software, making it a solid plug-and-play device.
Its simplicity may be a drawback for some players, however. This keyboard doesn't feature media controls or a dedicated row of macro keys. One of the best parts of purchasing a mechanical keyboard can be the customization aspect, and the Alloy FPS doesn't place much of an emphasis on this.
Don't pick this keyboard up if you want extensive options for color changes and other customizations. This is a best budget gaming keyboard that stands among the best in this price range. Check out the Razer Ornata Chroma for another, similar option.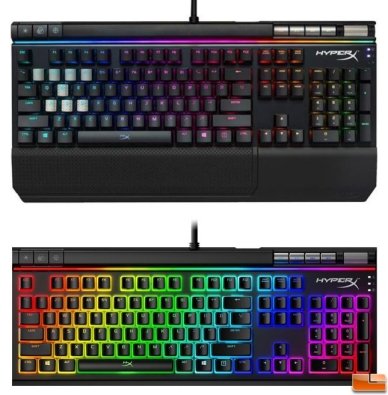 Professional gamers who use the HyperX Alloy: coldzera, s1mple, fer, ShahZaM, GuardiaN, DeadFox, flamie, FalleN
SteelSeries Apex 3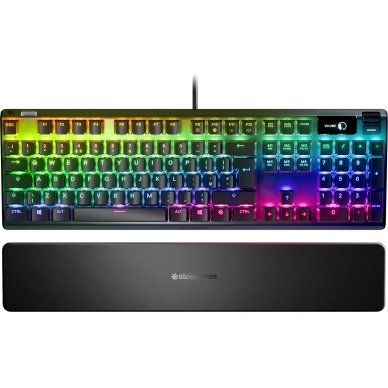 The SteelSeries Apex 3 is the best cheap keyboard, which also boasts the durability factor. It's a heavy-duty piece of equipment that will take a beating, if you're the kind of gamer who gets a little physical with your keyboard.
It's also a very simply designed keyboard, without the bells and whistles that might come standard on a higher-end board. It's not backlit and it doesn't have macro keys. It does, however, have a media control option, a feature the HyperX Alloy does not have.
The SteelSeries Apex 3's best feature, according to reviews from around the web, is its build quality. It's a good option for gamers looking for a no-frills option.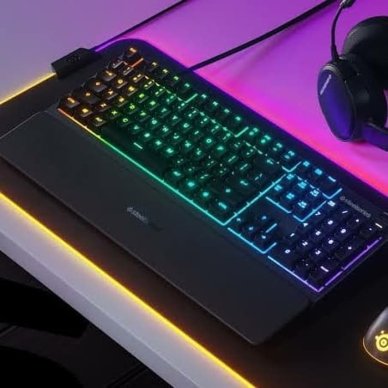 Professional gamers who use the SteelSeries Apex 3: ScreaM, NiKo, shox, pashaBiceps, gla1ve, dupreeh.
Logitech RGB G810 Orion Spectrum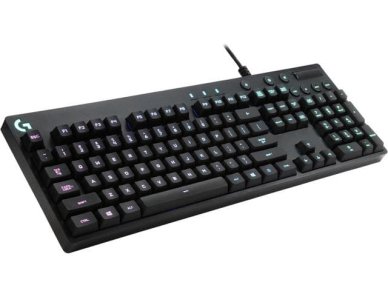 The Logitech RGB G810 Orion Spectrum is a bit pricier than the lower-end models featured on this list, but some desirable features do begin to pop up in this Logitech gaming keyboard. The Orion Spectrum features customizable lighting and its own proprietary set of key switches. It also includes software to help players track their stats. However, like some other budget keyboards, it lacks macro keys.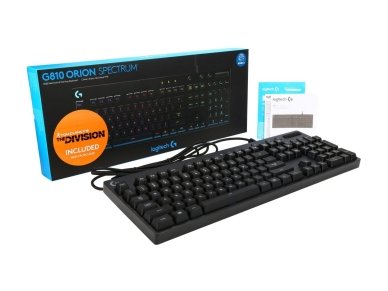 That said, the extra features on the Orion Spectrum is a good gaming keyboard, which justify the extra dollars that pro players like Stewie2k, swag, fREAKAZOiD, Twistzz or shroud might spend on it.
Razer BlackWidow Ultimate Gaming Keyboard

Here it is, perhaps the best keyboard for gaming, depending on who you talk to. There are a few different versions of the Razer BlackWidow Ultimate floating around out there, and they differ depending on the year in which they were manufactured.
What's the bottom line? No matter which model you buy, the Razer BlackWidow Ultimate is durably constructed and thoughtfully designed.
And it gets better: the BlackWidow's housing is heavy and its key switches are satisfying to hear.
Depending on the model you purchase, the BlackWidow may or may not have dedicated macro keys. This is really a matter of preference, so be sure to check before you buy depending on the kind of keyboard you prefer.
However, the BlackWidow Ultimate does not have media controls, a feature that some gamers may desire. Again, this depends on your preference.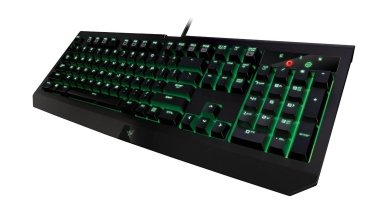 Professional gamers who use the Razer BlackWidow Ultimate: Zeus, ropz, es3tag, Frozen, draken, hen1, ELiGE, adreN, felps.
Corsair Gaming K70 LUX RGB Mechanical Keyboard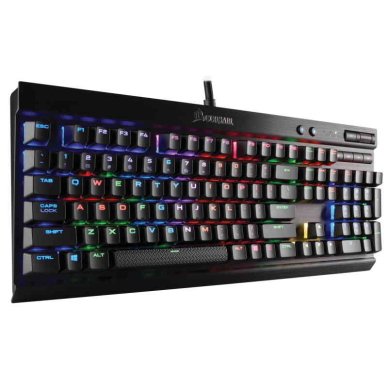 Best CS:GO keyboard seen on the professional scene is the Corsair Gaming K70, a legendary mechanical gaming keyboard that prioritizes simplicity.
The keyboard that put us on the map and defined the Corsair era of gaming keyboard domination and streamlined for FPS, such as Counter Strike Global Offensive.
You can choose between three unique Cherry MX switches to match your play style, express yourself with programmable advanced lighting control and large font keycaps, and transform your gameplay with macro programming.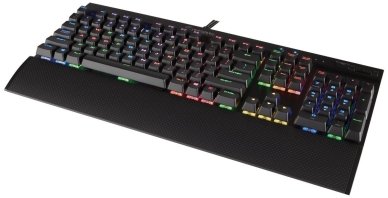 On the other side, the Corsair Gaming K70 RGB is a favorite keyboard of several professional players like Magiskb0Y, TENZKI, summit, SEMPHIS, meaning it deserves your consideration. It may not be considered the best gaming keyboard, but you may just prefer it.
Emulating the CS:GO pro players' settings can offer you a competitive edge in your gameplay
Conclusion
Here's the deal: You may prefer any of these keyboards, or you may have a preference that is not included here. That's always a possibility. This is just a snapshot of some gear that the professionals around the CS:GO world use. As always, give these keyboards a try and do some extensive research before you purchase what you believe to be the best mechanical keyboard for gaming. Stay within your budget and buy a keyboard that suits you.
Want to know the best part? Many high-end keyboards can be purchased cheaply these days, even best wireless gaming keyboards, which are not featured here. Just look everywhere once you have selected your preferred model, and enjoy your CS:GO gaming experience.
SOURCE