Guides
5 Best Wireless Charging Mouse Pads in 2023
Technology has been changing rapidly in the last few years and there is no denying that things are much more practical now because of this. Given that we are constantly running out of time, we want to be able to maximize our workflow and our time on the computer. Be it for gamers, for designers or for programmers and even casual internet users, the more we use technology in our daily gadgets, the faster we can get things done.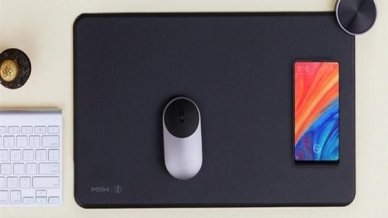 This works well for everyone because the more we do with each work hour, the better. Optimizing our lives in every possible way continues to grow in importance now that we are counting minutes instead of just counting hours.
There is no way to doubt the value of wireless technology. It has become an essential part of our lives and it provides a very convenient alternative to wired gadgets. When it comes to mouse controls for computers, there has always been a debate in the gaming community in regards to the response of wireless when compared to wired solutions.
Fortunately, the modern wireless mouse models are providing an excellent result in terms of response time and they match the level of efficiency that is found when you use a regular mouse. Both the gaming community and the designing community have come to see that wireless is a reliable choice, but there is another problem that comes with this and it relates to charge durability.
Investing in the top gaming mouse can enhance your gaming performance with better precision and responsiveness.
The first wireless mouse pad models used to be extremely low on battery power and they require double or triple A batteries to work, They were clunky and they were heavy, but as time passed, new models that could be charged came out, but that posed another problem. Anyone who had to use their mouse for a few hours at once would have to stop and recharge the mouse. This proved to be an inconvenience for people who wanted to be able to enjoy the best possible uninterrupted experience.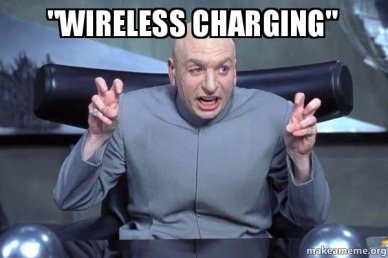 This is the reason why the wireless charging mouse pad was invented and it completely revolutionized the use of a mouse to create a truly reliable experience. Now you can simply get things done on your mouse without having to worry about tangled cables and recharging stations.
We are constantly losing charge
It seems that one of the most common problems that we have in modern times is that we are unable to keep things charged. Our mobile devices are a great example of that. They go out of batteries within 24 hours at most and that is drained even faster if you play video games that demand plenty of horse power or you use very heavy applications.
This is one of the reasons why the charge mats became such a hit. This is ideal for phones too and not just for a mouse and this makes them very appealing to the general public. While it's true that most people use mouse devices at home and in the office, the number of people who have smartphones is even larger. That is why reaching such a large audience has been such a powerful way to boost the popularity of these wireless chargers.
The industry standards of wireless technology
Everything that we are using now is going to be wireless for the most convenient results to be possible. Never forget that one of the greatest things about working efficiently is being able to get rid of things that waste our time. Cables and wires have always been a hindrance instead of a good thing. This is why you are constantly seeing office buildings switching to all wireless peripherals. The same goes for freelancers that are looking to obtain a much more reliable and efficient workspace.
Being able to evolve and keep things as simple as possible is such a hectic and complex world is always great. The most you simplify things and the more you take care of several tasks at once, the better the results. This is why magic mouse wireless charger and logitech wireless charging mouse pad products are so important now. They really do simplify things for everyone and their prices are quite affordable so you always feel that you made a good decision.
Some professional gamers train for their video game tournaments for up to ten hours per day and this means that they need their mouse pad to be charged at all times. That is the reason why they are usually going to end up purchasing one of these mouse pad chargers.
Choosing from the best mousepads for CS:GO can contribute to smoother and more accurate mouse movements.
You are going to find that 3D animators, programmers and other individuals who use computers for long periods of time are usually going to have these peripherals on their desk. The idea of having to charge a mouse every few hours is definitely not going to be good. The time saving features of these pads are definitely a huge game changer that really makes things much easier.
Photo

Mouse pad name

Surface

Compatibility

Size

Logitech G Powerplay

Both cloth and hard

Logitech G703 and G903 Gaming Mice

280x340x4 mm

CORSAIR MM1000 Qi Wireless

Hard

Qi wireless charging allows to charge any QI Certified Device.

Included USB Micro-B, Type-C and Lightning QI charging adapters

280x340x4 mm

GAZEPAD Qi Wireless Fast Charging Mouse Pad

PU leather surface

Qi-enabled mouse and other Qi-powered devices; Features 3-Coil technology instead of 1 coil for faster and wider range of charging

large 14.1" x 8.6"

Black, Grey, Brown and Midnight Blue

ZeniART Qi Wireless Charging Mouse pad

PU leather surface

Compatible with all QI enabled devices

12.2 x 9.4 x 0.24 inch

MoKo Wireless Mouse Pad Charger

non-slip base and PU leather surface

Qi-enable device

10.1 x 7.5 x 0.2 inch
The pros and cons while choosing the best charging mouse pad
There are certain things that you need to keep in mind when you use the charging mouse pad. The pad itself is an excellent investment and the only drawback to this is that it usually takes more space than your average mat would take on your desk. Aside from this, the wireless charging mouse is always an excellent purchase to consider and it provides an amazingly convenient way to always have your wireless mouse charged.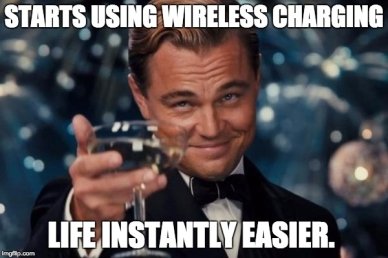 This means that you can finally forget about the batteries that you used to purchase for this or having to plug and unplug the mouse from chargers all the time. This is definitely one of the main reasons why the wireless charging mouse pad is such an amazing purchase that so many gamers and graphic designers or coders are finding to be so useful.
This basically means that the changes in technology for things that related to wireless are always going to be worth considering. There is basically no negative aspect of this kind of purchase unless you feel that you barely use computers and this kind of product is not of use to you. The reason why these products are so successful is because a large part of the population is not using their computers much more often.
A few reliable charging mouse pad options
There are so many options available that it's important to consider at least looking over a few of them. This is going to give you a good idea of what is available out there.
Logitech G Powerplay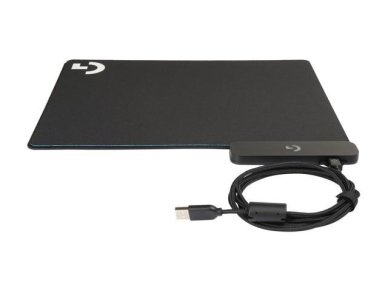 This is a powerful choice that is going to provide a solid continuous wireless charging technology solution. This means you will be playing your games and using your computer as much as you want and the pad will be taking care of the mouse charge. It comes with the choice of two different surfaces depending on your needs and it works with the Logitech G703 and G903 mice. This is excellent logitech wireless charging mouse technology.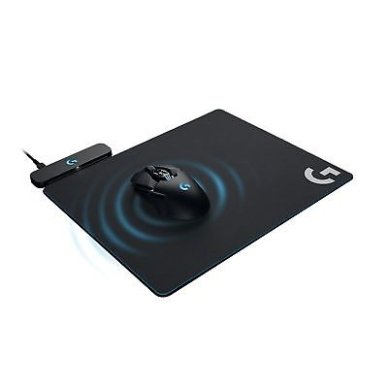 Logitech has always been an excellent choice for computer peripherals of all kinds and the logitech g powerplay is no exception. You are always going to find that their quality is great and they have quite a large catalog with various model and styles.
CORSAIR MM1000 QI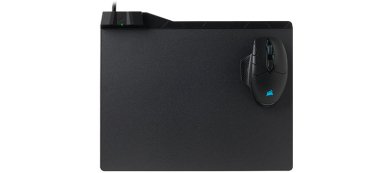 This is another reliable option that is being used by a large number of people in the gaming community. It provides an excellent level of charging power. This performs extremely well and it provides a great LED indicator that will display charging status at all times. This will help you avoid any charging issues.
This is definitely one of those options that is truly worth considering. It's different from the powerplay logitech, but definitely just as good in terms of quality. CORSAIR is known for created a large number of very stylish looking products and this makes them a perfect option for those who want a great look for their workspace.
GAZEPAD Qi Wireless Pad Station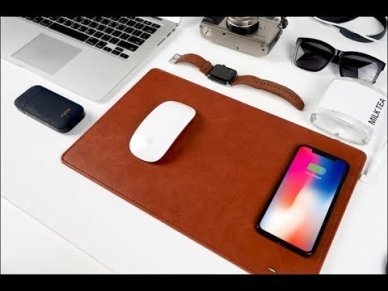 There are many great advantages to use this mouse charger because it will also allow you to charge your smartphones and this makes it extra good. It has a very simple and straightforward look too and this is ideal for those who are not interested in any of those flashy looking charge pads.
A very solid purchase that could prove to be ideal for anyone who wants a simplistic looking charger. The fact that it looks simple has nothing to do with the quality. This is an excellent purchase that is going to last you a very long time.
ZeniART Qi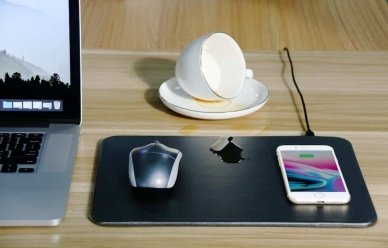 Just like the rest of the charge pads that we have recommended in this particular section, this one is able to provide a constant charge without ever failing. It allows for the mouse to maintain that charge even when you are very active, which seems to be an issue with some other pads.
ZeniART has always maintained a very high level of reliability and quality with their results and this is definitely no different. If you feel that you need to be able to get the best possible results from your mouse pad charger.
Moko Wireless Mouse Pad Charger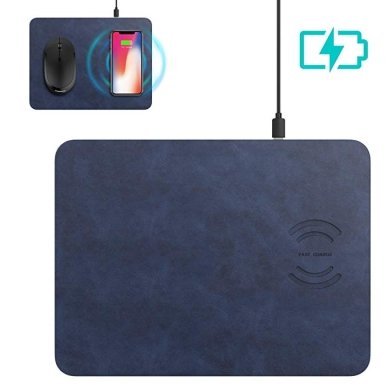 This is another 2in1 mat that is going to allow you to get optimal results. The style and look on this one is pretty unique with a nice Wine Red color that makes it very elegant and very good looking in general. Being able to use this to charge your smartphone is definitely going to make it an ideal purchase.
Moko has been making waves in the industry and their pads have been compared with the logitech charging mouse pad and other similar pads and good quality brands.
Having one of the best mouse bungees can help you maintain consistent mouse movement by preventing cable drag.
Note:
Please remember that these are just a few of the many available wireless mouse charger options that you can find on the market. The idea is to ensure that any brand you choose such as logitech mouse charger options and magic mouse charging pad selections are going to be ideal for your particular needs, so we do always recommend that people take the time to research this as much as they can.
Never forget that any kind of decision with this sort of gadget is going to determine how the quality and the durability ends up being and this is always an essential thing to keep in mind. The brands mentioned are of great quality and we have tried them all at some point with very good results.
If there is any particular brand that you prefer, the best thing to do in that sort of situation is to look for the models they have. Don't be quick to jump to a purchase without seeing if they have great options first. This is going to help you decide without simply buying the first thing you see, which is the kind of decision you might regret.
Conclusion
It doesn't matter if you chose the powerplay wireless charging system or the Logitech charging mouse pad. Perhaps you prefer the  logitech mouse charging dock, but the important thing is that these are all going to help you keep your mouse charge for as many hours as you need it and it will also continue to charge it even when you are done using it. There are plenty of choices to look for such as the inductive charging mouse pad and the wireless mouse with usb charger. Knowing which ones are ideal for your needs is going to be the factor that determines the best purchase.
If you still feel that you need to do more search on your own, this is always a good thing and we actually encourage it because we find it to be a great way to get to know all of the options you have. It can always be a good idea to give these products a try at stores that often have demo products available. You might find that several of them are going to be just as good.
Sources