Blog
Top 10 Highest-Earning CS:GO Players of 2022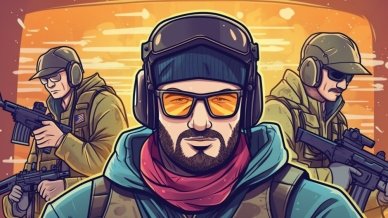 Counter-Strike: Global Offensive dominated the competitive esports scene for almost a decade and allowed dozens of players to become millionaires. But the release of Counter-Strike 2 Beta launched the countdown timer for significant changes that expect the CS Pro scene right in 2023.
For Pros, it also means the last chance of becoming the highest-earning CS:GO player in history, with only a few serious events left in the schedule. The latter isn't fully revealed yet, but they already know the date of the first Counter-Strike 2 Major and will try to grab every possible penny before it to be higher in the rankings.
If you're trying to find a player's unique identifier, a steam id lookup tool can be immensely helpful.
Of course, it's hard to know exactly how much CS:GO professionals earn because of NDA agreements, both in advertising and salaries contracts. Still, we can count their official winnings at top-tier events and come up with the list of highest-paid players in CS:GO of 2022:
| | | | | |
| --- | --- | --- | --- | --- |
| Rating number | Player (Nickname) | Prize money ($) | Notable teams | Country |
| 1 | Peter Rasmussen (dupreeh) | 2.01M | TSM, Astralis, Vitality | Denmark |
| 2 | Andreas Højsleth (Xyp9x) | 1.98M | TSM, Astralis | Denmark |
| 3 | Nicolai Reedtz (device) | 1.92M | TSM, NiP, Astralis | Denmark |
| 4 | Lukas Rossander (gla1ve) | 1.83M | Heroic, Astralis | Denmark |
| 5 | Oleksandr Kostyliev (s1mple) | 1.66M | Liquid, Natus Vincere | Ukraine |
| 6 | Emil Reif (Magisk) | 1.61M | North, Atralis, Vitality | Denmark |
| 7 | Denis Sharipov (electroNic) | 1.52M | FlipSid3, Natus Vincere | Russia |
| 8 | Finn Andersen (karrigan) | 1.33M | TSM, MOUZ, FaZe | Denmark |
| 9 | Russel Van Dulken (Twistzz) | 1.22M | Liquid, FaZe | Canada |
| 10 | Jake Yip (Stewie2K) | 1.19M | Cloud9, Liquid | United States |
The best CS:GO salaries are tens of thousands of dollars monthly, while the top players have some decent advertising contracts. For instance, it's hard to imagine how much AMD paid 's1mple' to become their ambassador in the game, where Intel figures in dozens of events' names per year. At the same time, there are none from legendary NiP and fnatic teams, because when they dominated, a prize pool for a Major or ELS Pro League was only $250K compared to the recent $1+ million.
So, let's go to what we know for sure, and what is the fairest money in CS:GO — won at Esports events.
The competitive scene boasts numerous talented pro players in CS GO, each bringing a unique skill set.
10. Jake Yip (Stewie2K) — $1.19 Million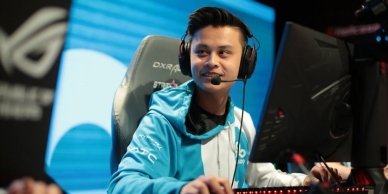 We start our list of highest-paid CS:GO pro players with Jake Yip, the only retired (temporary?) player known under the nickname of 'Stewie2K'. This 25-year-old American earned most of his wealth playing for Team Liquid and Cloud9. He was a crucial part of winning Intel Grand Slam season 2 with the first and celebrating victory at the Boston Major in 2018 with the latter.
Recent reports showed that Stewie2k's earnings have positioned him as one of the top earners in CS:GO.
9. Russel Van Dulken (Twistzz) — $1.22 Million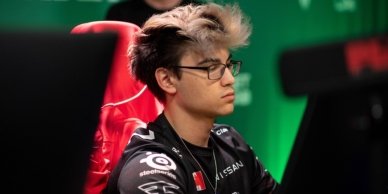 Russel Van Dulken is the youngest player in our top 10 and will surely claim a similar place in the list in Counter-Strike 2. At 23, 'Twistzz' is already a veteran, considering the list of his achievements for Team Liquid and FaZe. Being part of the NA team, he won ten top-tier events and earned his golden bar alongside Stewie2K. However, Russel didn't take his foot off the gas and added another bar of gold (the only player) and grabbed Antwerp Major 2022 at FaZe.
Fans can view the achievements, stats, and more on Twistzz's profile on various esports platforms.
8. Finn Andersen (karrigan) — $1.33 Million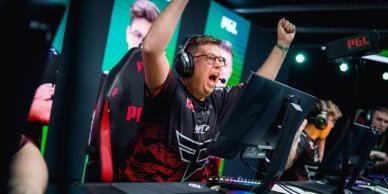 From the youngest to the oldest in just one step — Finn Andersen deserves all the appreciation. The recent FaZe captain is 32 years old and could probably be the highest-paid CS:GO player, cause came from Counter-Strike 1.6. However, success in FaZe came only after voyages to TSM, Astralis, and MOUZ. The late ignition also pays off — back-to-back with 'Twistzz,' 'karrigan' won his first Major only a year ago and grabbed his portion from Intel Grand Slam: Season 4 in 2023 (which is not counted here).
Over the years, Karrigan's earnings have reflected his invaluable contribution to the teams he's played for.
7. Denis Sharipov (electroNic) — $1.52 Million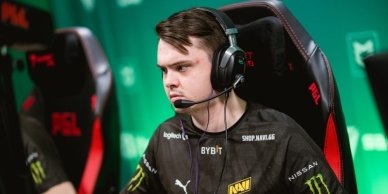 The first representative from the CIS region in the list of top-earning CS:GO players in 2022 is Denis Sharipov. The move to Natus Vincere helped the true smoke criminal to show all his talent and to gain stability, including top earnings. A recent team's IGL, 'electroNic' was critical for NaVi's peak between the middle of 2021 and early 2022 as an open fragger and anchor. The team won all the top events clean-sweeping everyone, including Stockholm Major 2021 and Intel Grand Slam: Season 3.
The community often discusses electronic's earnings as he's been an integral part of Na'Vi's success.
6. Emil Reif (Magisk) — $1.61 Million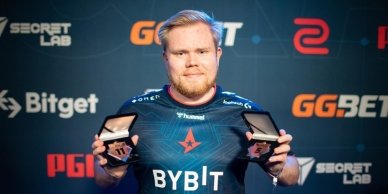 The replacement of Atlanta Major 2017 MVP 'Kjaerbye' to 'Magisk' was among the most controversial decisions on paper, but actually started an Astralis era. Still, Emil Reif was the final piece of the puzzle that made a name for the Danish team that won three Majors in a row and his first Intel Grand Slam in 2018. After a successful period in Astralis, Katowice's Major 2019 MVP moved to Vitality in early 2022, where he will try to continue winning titles at his 25.
Representing Astralis,Magisk's earnings have seen a considerable boost thanks to the team's numerous tournament wins.
5. Oleksandr Kostyliev (s1mple) — $1.66 Million
Widely regarded as the GOAT and for a reason (record three years top 1 awards), Oleksandr Kostyliev deserves a separate article about his financial achievements. Being in NaVi since 2016, the stable cash for 's1mple' came only in 2021 when Natus Vincere dominated the Pro scene for almost a year. Apart from Stockholm Major 2021 and the third Intel Grand Slam, we should admit that the Ukrainian beast holds a record of MVP medals at serious tournaments (21) and is also a popular streamer. There is a chance 's1mple' can lead the list of highest-paid CS:GO players in the world if count all his media advertising earnings and not only official prizes.
Consistently delivering incredible plays, s1mple's earnings place him among the highest-paid players in CS:GO.
4. Lukas Rossander (gla1ve) — $1.83 Million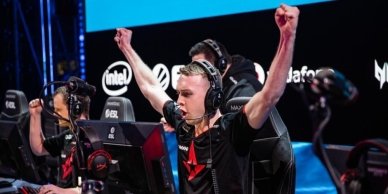 The rest of the CS:GO professionals pack looks a bit predictable as we come to the core of dominating Astralis, starting with Lukas Rossander. The captain of the dream team joined the lower three a bit later (in 2016) but became the one who led them to four Majors, with the latter three taken in a row. Although the Danish team is struggling now, 'gla1ve' and co earned a decent wealth and will surely be present in the ratings like the richest CS:GO players of 2022.
With Astralis' numerous championship titles, gla1ve's earnings have skyrocketed in the past few years.
3. Nicolai Reedtz (device) — $1.92 Million
Nicolai Reedtz is probably the most consistent player in CS:GO history, with eight finishes in the top 20 Players of the Year by HLTV. Of course, the lion's share of his earner money came during the Astralis era, where 'device' was the leading player with the best ranking. At 27, Nicolai was also pretty good in TSM and Dignitas, while his voyage to NiP turned to some mental problems because of the pressure, and 'device' returned to Astralis in 2022. The Danish squad is struggling now, but Reedtz still looks like the one who hasn't said his last word in Counter-Strike yet.
Fans and analysts often refer to device's profile to understand his evolution as a top-tier CS:GO player.
2. Andreas Hojsleth (Xyp9x) — $1.98 Million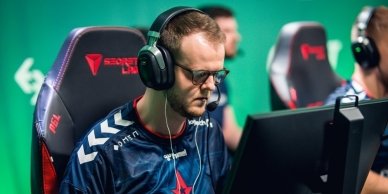 Andreas 'Clutch-Minister' Hojsleth made his career himself and surely deserves the place at the top. Despite being part of Astralis' dominating mechanism from its beginning, his ability to deliver in critical situations is solely more about his personal skills. Still, 'Xyp9x' is the best assistant and supporter in the history of CS:GO and the only man with 500+ clutches (1vsX). In terms of presence in the list of highest-earning CS:GO players, we should also admit his wide experience in TSM. There, 'Xyp9x' and 'dupreeh' were able to overcome 'gla1ve' and 'device' in terms of wins and extra earnings.
As a core member of Astralis, Xyp9x's earnings mirror the team's global success.
1. Peter Rasmussen (dupreeh) — $2.01 Million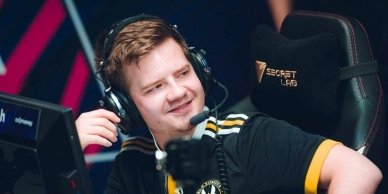 The story of Peter Rasmussen is also related to Astralis at the best period when the Danes won everything they wanted. The role of 'dupreeh' was important as he was a secondary AWP and among the most consistent riflers at the scene of CS:GO professionals. Just like 'Xyp9x', Peter's place in the richest pro players in CS:GO rating relies on his successful period in TSM. At the same time, being part of the renewed Vitality project alongside ZywOo gives chances for him to grab a few more titles until Counter-Strike 2 era starts.
Many fans are curious about dupreeh's earnings throughout his successful CS:GO career, especially given his accomplishments with Astralis.
The professional CS GO teams compete in various tournaments worldwide, displaying unmatched skill and strategy.
FAQ
Who is the highest-paid CS:GO player in the world as of 2022?
As of 2022, the highest-paid player is Peter 'dupreeh' Rasmussen, with earnings from tournaments of $2.01 million.
What do professional CS:GO players get paid for?
CS:GO's professional players have decent salaries and advertising contracts, receiving the lion's share from the events' victories.
Who will be the best-paid CS:GO player before switching to Counter-Strike 2?
The race for best-paid CS:GO player in history is still open, with the ones like 'dupreeh,' 'Magisk,' 's1mple,' 'Twistzz,' 'karrigan,' and 'electroNic' having more chances to grab the top spot.